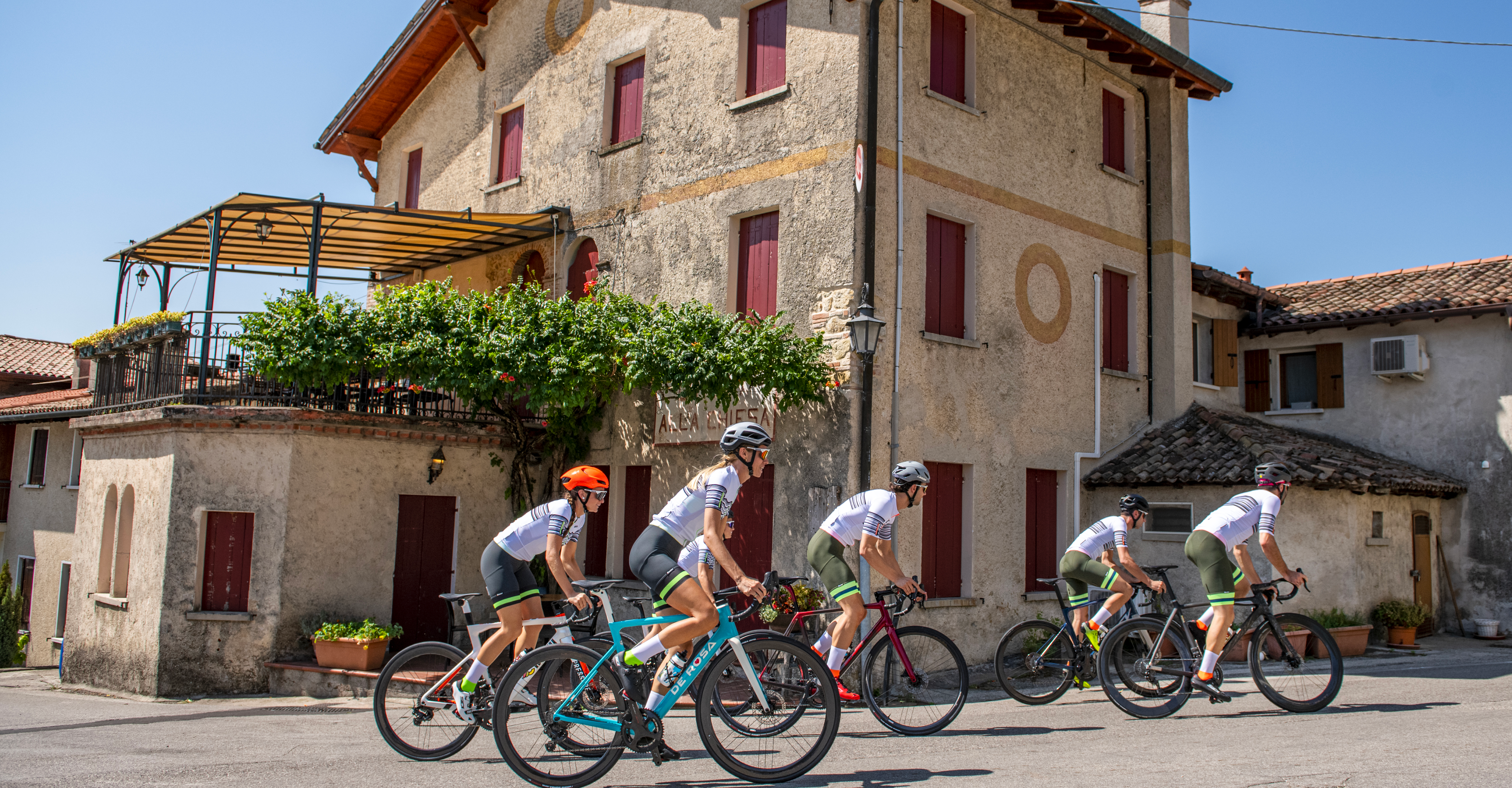 Pedaling with the sole aim of enjoying all the beauty that a bicycle can offer, without looking at performance or getting exasperated, but taking advantage of the magical moments of being in company and having a laugh. Each place has its own uniqueness, landscape and cuisine, which should be fully discovered. In 2023 PP Sport Events organizes the Jesolo Ride (29 June), the Asiago Ride (31 July), the VENEtoGO (14 October) and the Christmas Ride (23 December): cycling in its most beautiful form, that of fun and sharing.
Jesolo Ride, Thursday, June 29, 2023
A moving party, from Piazzola sul Brenta to Jesolo. Cycling in company, with joy and no worries. Plus, a nice fish lunch a few meters from the sea with a glass of wine. Is there anything better?
km 100
Social Ride VENEtoGO, Saturday, October 14, 2023
The bike ride that wants cycling to be fun, as a way of socializing and discovering the area, without looking at the rankings. It starts from the elegant Villa Ca' Cornaro in Romano d'Ezzelino, and the final part of the route will retrace that of the professionals' Veneto Classic, with climbs of the famous La Rosina and La Tisa. Space for everyone at the refreshments: pizza and beer at Tony Barba's PTB, wine and burgers at the top of the côte of Diesel Farm, the wine tailor shop. And at the end of the day, more beer, with a fish fry and lots of music.
Km 57
Km 98
Asiago Ride, Monday, July 31, 2023
Who said Mondays are stressful? A nice bike ride to the Asiago plateau, to escape the heat of the Veneto summer, chases away any thoughts. We can assure you that fun and laughter will not be lacking. To end the day, then, a delicious barbecue among friends.
Km 90
Christmas Ride, Saturday, December 23, 2023
A short ride through the enchanting hills of Marostica and Bassano, to wish each other a Merry Christmas and have fun once more. First a tantalizing break at the Rosina refreshment stand, then an equally delicious lunch in the old town of Bassano del Grappa.
Km 30