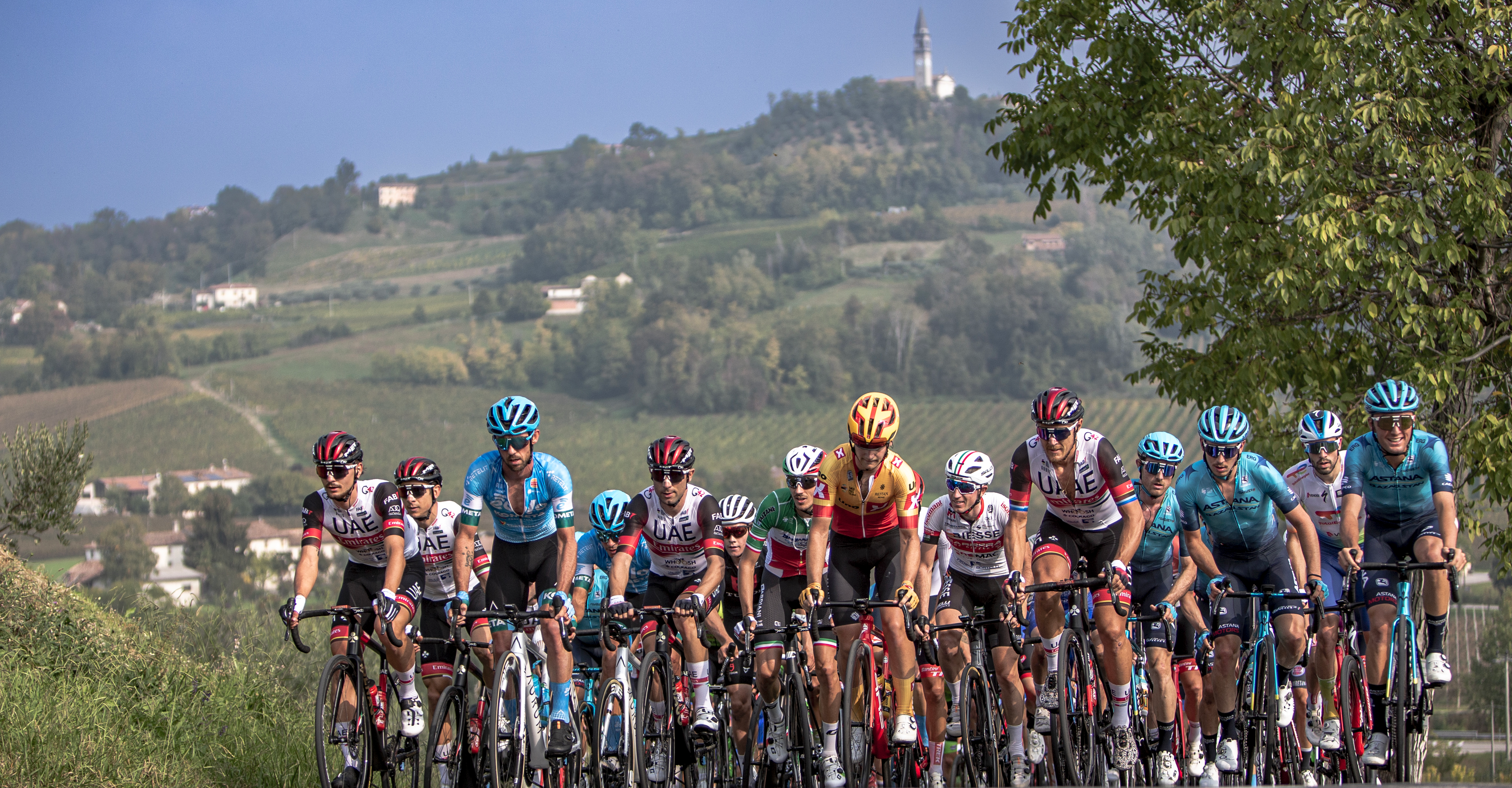 Cycling is sometimes too closed in on itself, and we believe it needs an innovative approach, to be communicated in a different and more complete way. And that's what we've been trying to do since 2020 with the organization of the Italian Professional Championship between Bassano del Grappa and Cittadella.
Ride the Dreamland was born in 2021 and with it great sport has returned to Veneto, relaunching it as the chosen land of national and international cycling. Four extraordinary races – Giro del Veneto, Serenissima Gravel, Social Ride VENEtoGO and Veneto Classic – each with its own distinctive identity, three reserved for professionals and one for the amateur world, concentrated in just one week in October. In our events, however, we don't want only competition and performance, but also shows, concerts and activities that involve everyone, from children to the elderly, before and after each competition.
Veneto is the ideal starting point for the affirmation of a new idea of cycling, but our desire is to extend this format to other regions because we believe that sport needs projects such as ours to be lived without excess, in a positive and constructive way.